B.A.W. One Last Dream TWHBEA Reg. # 20611520
Dream is homozygous for cream so will only throw a cream dilute with Jazz or JT. That means palomino, buckskin, or smokey black only. Dream is an excellent trail horse with an in your pocket personality. Loves people and is very level headed.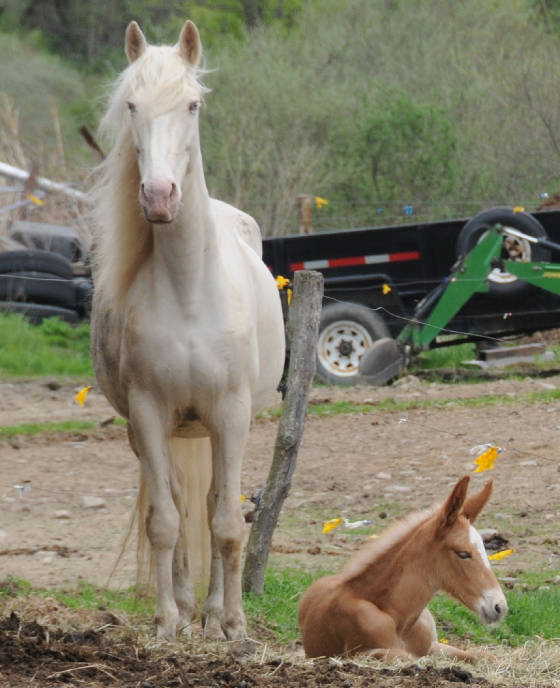 PAROLED FOR A DOLLAR Reg. TWHBEA # 20900483



Love her conformation and gait. She can be a bit more of a nervous horse, I do call her my drama queen :). But, she is a BLAST and safe and sound to ride.